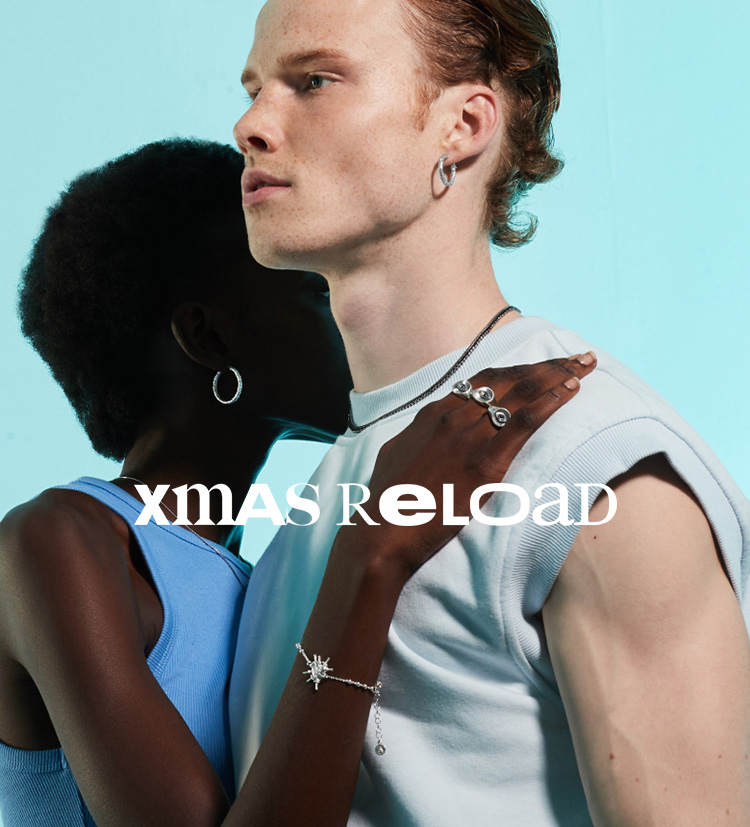 XMAS RELOAD LAUNCHES THE MOST ICONIC COLLECTIONS UPGRADE
New designs and new colours bring together the best of previous production runs and fuel the spark of originality that expresses the true nature of the wearer.
Nove25 is getting on board with the Christmas spirit with gift ideas that are perfect for celebrating the most glittery time of year, while never ceasing to sparkle.
Never Stop Shining.
PUNTINATI's iconic Nove25 collection presents a new gold-plated ring with corundum solitaire. New colors, renewed originality, same quality.
The SNAKE collection also introduces a new piece of jewelry. The golden earcuff, reminiscent of the figure of the Ouroboros, adds to the creeping passion for style.
Nove25 reinvents a timeless design and does so with silver foxtail inserts, embellishing the TENNIS necklace and bracelet with renewed character and branding them with the brand's logo.
The OPULENCE collection is a triumph of luxury and customization. The concept of the bond is celebrated and enhanced through the perfect combination of striking and sparkling pieces, designed to be worn together.
Two layers, two ways to shine. This band ring is crafted from two bands. The smaller shinier band exudes the bold feel of the spring collection and shows that opposites attract and together shine twice as bright.
Brillanti reflects light in ever-changing shapes. Whether earrings or bracelets, their zirconium-plated surface makes the wearer's wrists and lobes sparkle.
New enigmatic and occult symbols enrich the TAroT collection with two new eye-shaped rings. The gold-plated band and chevalieR both with cubic zirconia broaden the overall vision, projecting it into the transcendental world.
Inspired by the world of tattoos, the TRADITIONAL collection reinvents iconic symbols laden with meaning. Cult emblems and oldschool origins are transformed into pop-taste necklaces, bracelets, pendants and rings.
Rings
Nove25 Archive Sale 50
N25ANE00505