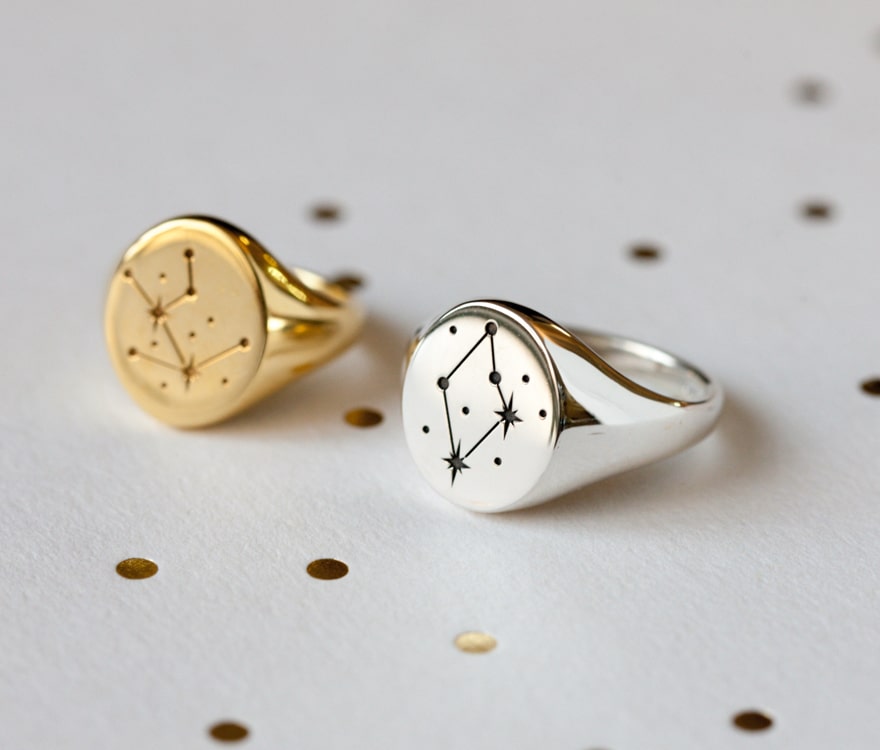 The MyNove25 Universe is making rich of new astral decorations!
Let your silver jewel sparkle much more than a common star, by customizing it with an engraving of your favorite constellation.
All the decorations are created and characterized by an high precision and quality, which made them tailored to each silver rings, pendants and accessories signed Nove25.