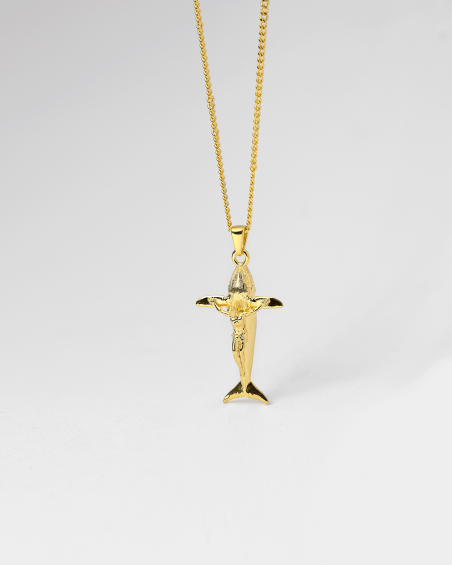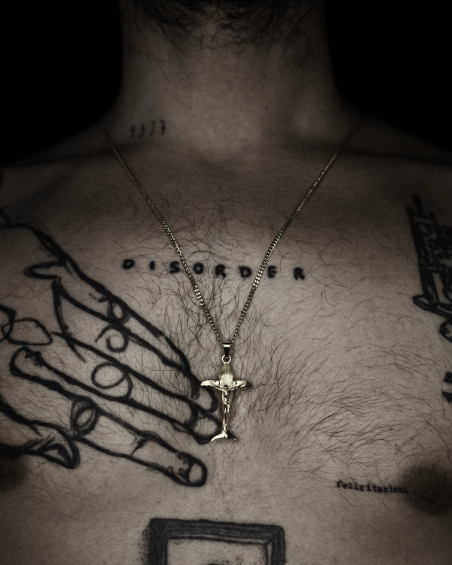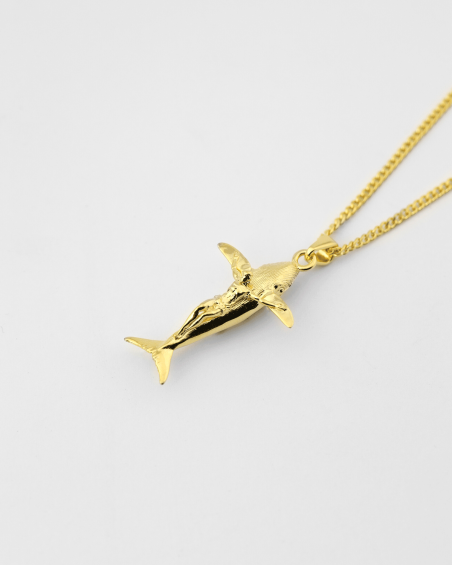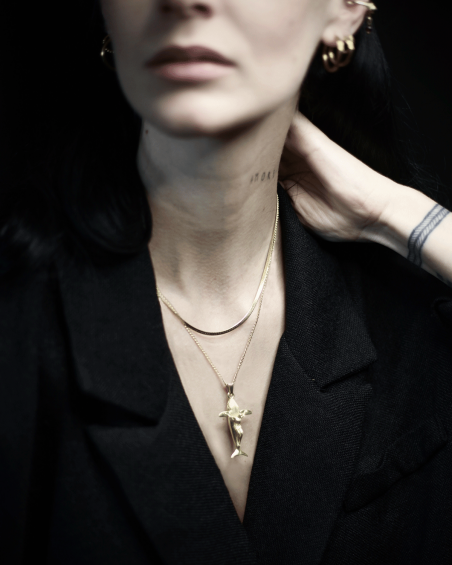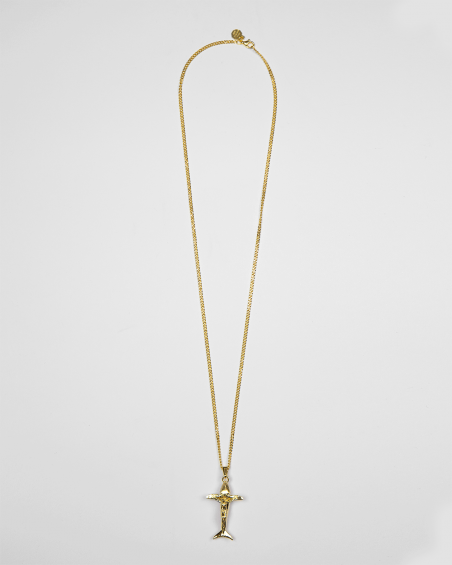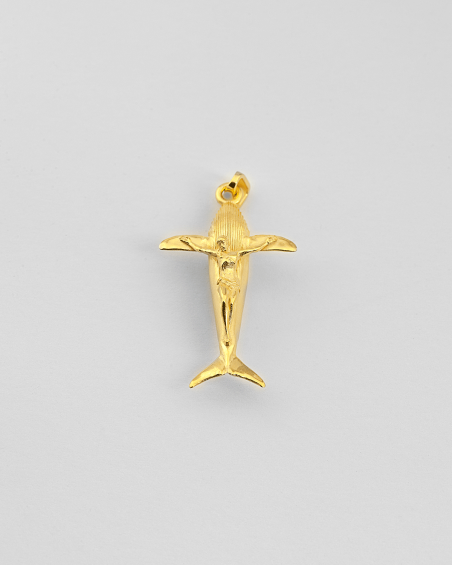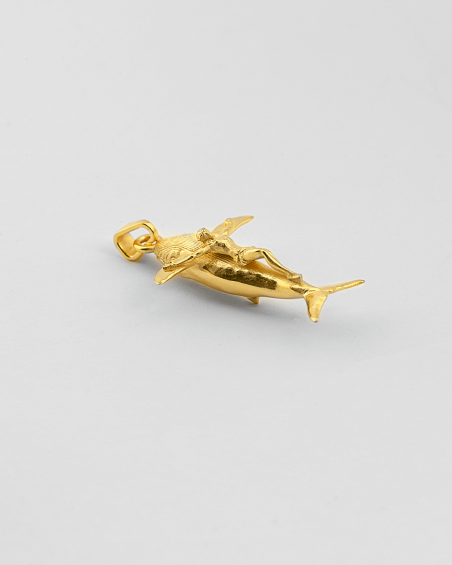 HOLOCENE PENDANT NECKLACE
The Holocene is the most recent geological epoch, marked by the decay of the carbon-14 radioactive isotope. It therefore marks the modern age, which produced and climatically supported the first human settlements and the exponential development of marine and land animals.
In coming up with the idea for the "Holocene" necklace, Matteo Nangeroni, founder of The White Whale Tattoo Society, conceptually counterposed the sacred and the ancestral.
A sacred, dreamlike image, presented in such a way as to convey all of its greatness, which he chose to combine with the most ancient symbol of religion, the body of Christ, in an iconic and infinite image.
For the artist, the combination of these concepts represents what he sees as sacred: the largest, most ancient creature, which has remained unchanged throughout the modern period of the Holocene (11,700 years), and the crucifix, which marked the beginning of the modern age in terms of faith, lack of faith, wars and conflicts over the past 2021 years.
The Holocene Pendant Necklace is part of the Co-Labs Collection and is made in 925 Sterling Silver. Every Nove25 jewel is designed and produced in Italy using the most modern technologies then hand finished to ensure maximum detail and the highest quality. This jewel finish is Polished Yellow Gold. The height of the pendant is 4 cm, the chain lenght is 60 cm.
Collection

Collaborazioni

Material

Sterling Silver

Finish

Polished

Plating

Yellow Gold

Category

Necklaces
Products in the same category: