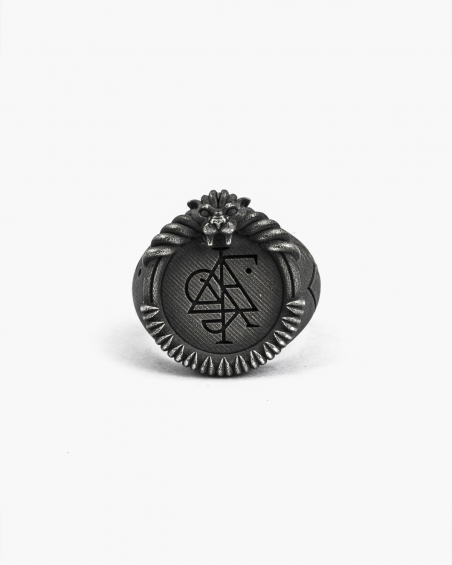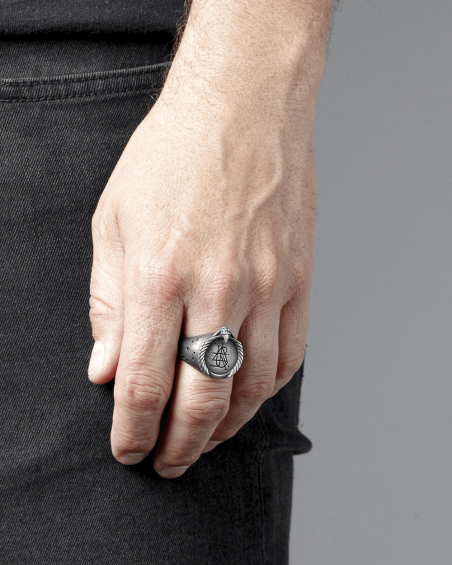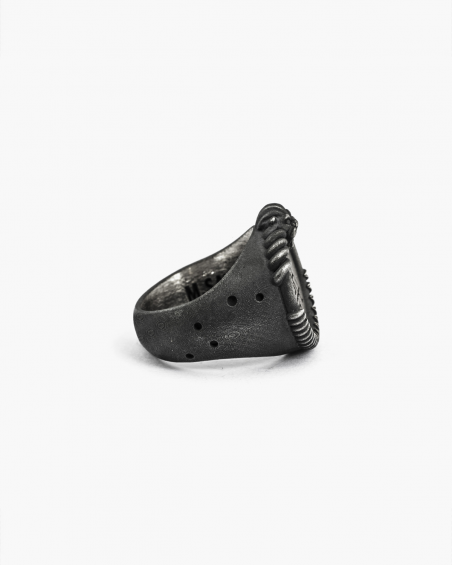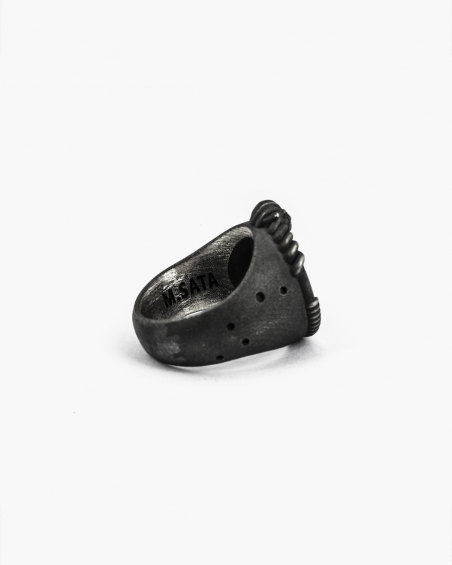 The Sterling Silver Ophis Aries Signet Ring has been handcrafted by a team of highly-skilled silversmiths in Nove25 milanese workshop. A collection created in collaboration with the tattoo artist Mirko Sata and inspired by Zodiac. The sign in question is Aries, a fire sign, ruled by mars.
People born under Aries sign are sincere, impulsive and passionate.
On the stems of the Ophis collection rings you will see engravings representing the elements and constellation related to the each zodiacal sign.
In the inner crown of the ring we find an "indelible" mark with the Nove25 ennagon and Mirko Sata initials.
Collection

Ophis

Material

Sterling Silver

Finish

Burnished

Category

Rings
Customers who bought this product also bought:
Ethnic Hoop Earrings Sterling Silver Polished burnished finish This price is for the pair.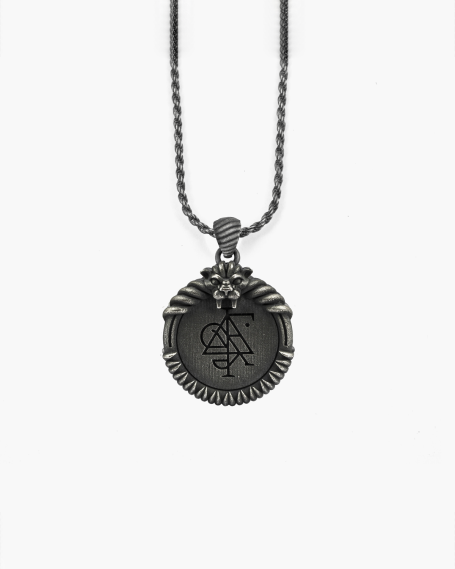 Ophis Aries Necklace Sterling Silver Burnished finish 60 cm 040 chain is included.
Ex Voto Oval Signet Ring Sterling Silver Polished burnished finish
Products in the same category: