LOOK AFTER YOUR NOVE25 JEWELLERY
Your jewellery is the calling card of your personality and your ever faithful partner in crime. Your jewels are living objects that interact with your external environment and that is why you need to preserve them as best you can and take care of them with the same attention our craftsmen put into making them.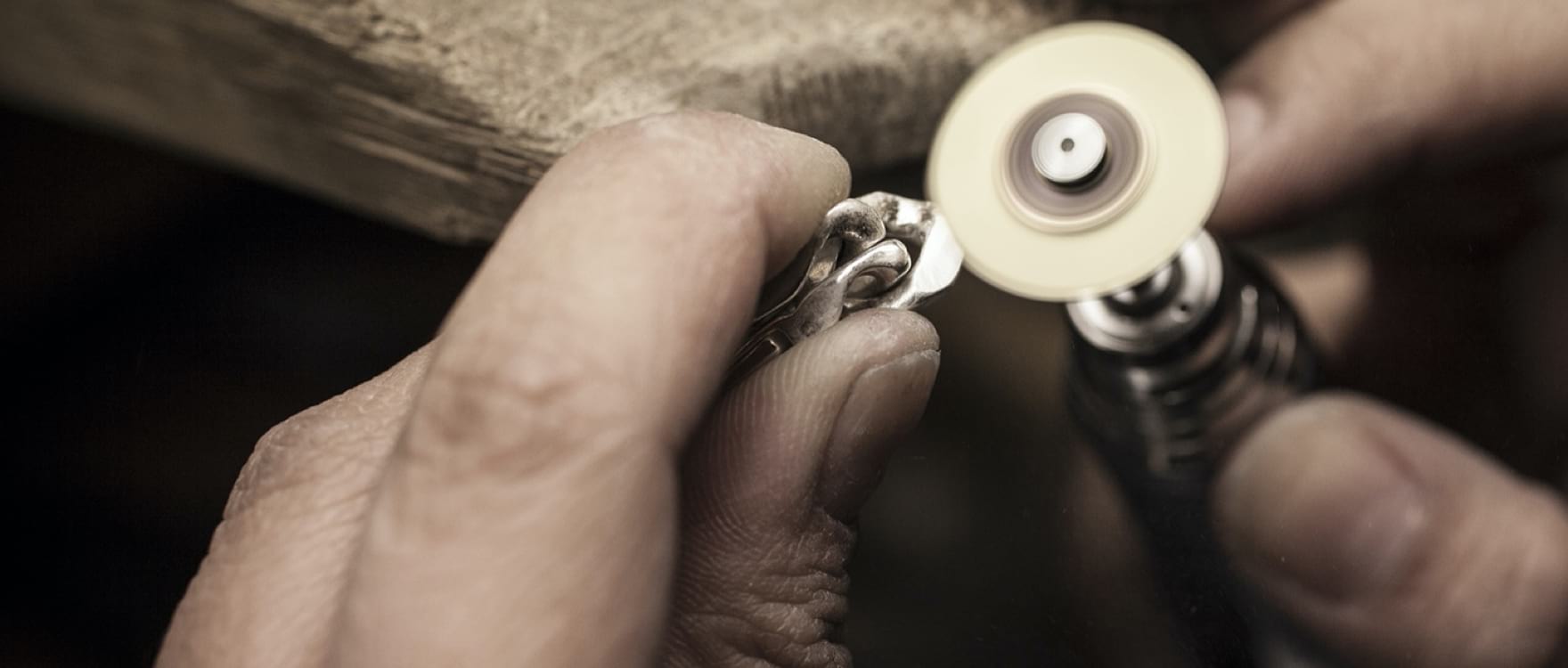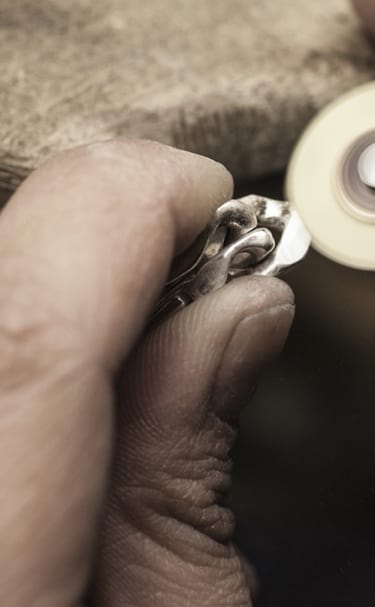 Follow these tips to keep your Nove25 jewellery in top condition
How to store your jewellery:
Place individual pieces of jewellery in separate compartments or pouches to limit contact and prevent scratches or reactions between the materials that could lead to dulling. Pieces of jewellery made from different materials often require different – and sometimes incompatible – care.
We recommend that you remove your jewellery when using creams or detergents, because residue from these substances could lead to the premature wear of the metal.
Jewellery with surface treatments, such as plating or nano-ceramic coatings, will undergo natural wear and tear and tends to change and become discoloured. Wear imbues your jewellery with a story and personality, however if you would like to keep it looking its best and prevent excessive deterioration, be careful with alcohol-based perfumes and cosmetics, chlorine in pools, the pH of the skin and direct exposure to sunlight, which could even lead to the total loss of the surface treatment.
How to clean your jewellery:
Clean your jewellery in a basin of warm water using a delicate detergent. You can also use special soaking products to polish silver, however make sure to dry the jewellery fully with a soft cloth afterwards, so as to prevent any oxidation caused by contact with sea water and objects containing sulphur.
A simple brush can be used to clean claw mounts or settings, ideally with natural bristles so as not to scratch the silver.
How to dry your jewellery:
After washing your jewellery, please remember to dry it carefully as moisture can cause it to oxidise.
For pieces with burnished finishes, clean and polish your jewellery lightly. If you are too heavy handed you risk damaging the finish and reducing the value of the item.
We recommend using a simple, soft cloth to clean natural stones.