The gift for everyone.
If you can't think of something special for those you love or you simply want to give them the opportunity to choose their own present, Nove25 Gift Card is exactly what you need.
You can choose the amount of your gift card between 50, 75, 100, 150, 200, 300 CHF.
Valid online only for a period of 1 year after the date of purchase.
Collection

Accessori

Category

Gift Cards
Customers who bought this product also bought: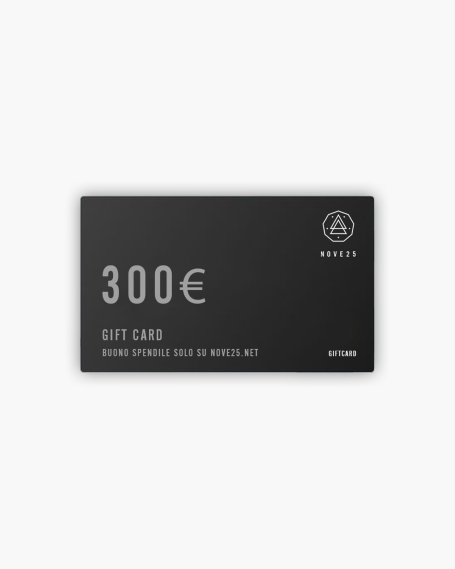 Nove25 Gift Card from 50 to 200€ For online purchases only!
Products in the same category: