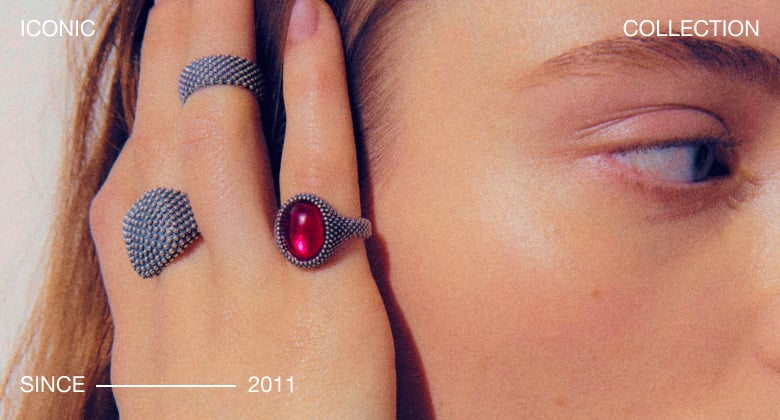 The Puntinati Collection is the iconic Nove25 collection, inspired by the Sardinian jewellery tradition and offering a modern take on the classic style.
The signature sparkle of dotted jewellery is achieved through exceptionally meticulous craftsmanship from the design stage right through to production.
Dotted Fine Ring Sterling Silver Polished burnished finish
Square Dotteded Signet Ring with Onyx stone Sterling Silver Polished burnished finish Black Cabochon Onyx stone
COMBINE THE RINGS WITH OTHER JEWELRY OF THE COLLECTION, IN THE URBAN, TEXTURED STYLE OF THE DOTTED NOVE25 TRADITION.
Dotted Band Ring Sterling Silver Polished burnished finish
Dotted Oval Signet Ring with Onyx stone Sterling Silver Polished burnished finish
Dotted Band Ring Sterling Silver Polished burnished finish