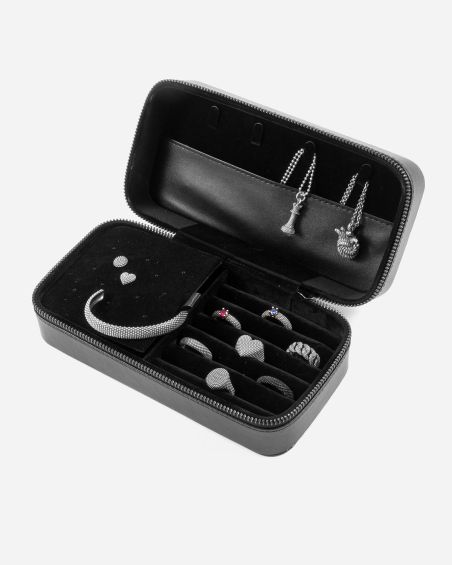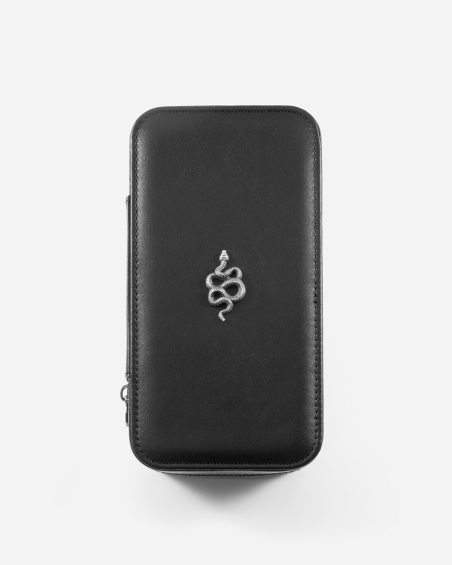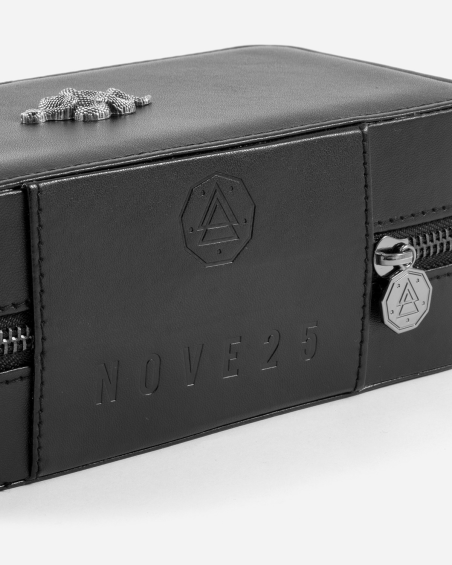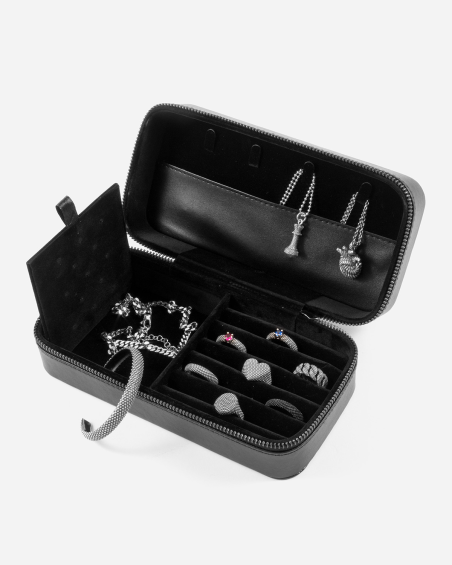 NOVE25 BIG JEWEL CASE POUCH
Store your jewelry in the brand new Nove25 jewel case, a precious case in two elegant and compact versions.
Large jewelry box Pu faux leather material, black color, measures 20x7x10cm, zamak snake insert, press logo on back, burnished ennagon and zipper pulls. Black flocked interior.
Collection

Accessori

Category

Jewel Case
Customers who bought this product also bought:
Products in the same category: